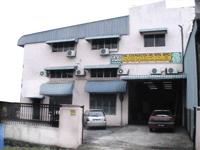 TKC specialize in design, fabrication & machining of Vibratory Bowl , Linear , Gravity , Hopper Feeder, Elevator, vibrating through conveyor , Table using magnetic, Motor , Pneumatic Vibrator, Noise Enclosure, Stand, Structure & other Automated Parts Handling Equipment.
We do provide System for Electronic, Electrical, Semiconductor, Pharmaceutical, Medical, stamped , forge , cast , Machined Metal Parts, Molded , Insert Molded Plastic, Chemical, Food Industries with network factories in Singapore, Penang, Bangkok, Shanghai & Shen Zhen.
To handle sensitive products, TKC also specialize in Static Ionizer, Ultrasonic Equipment.